Mesh™ PE 11
Is an extruded carbon black polyethylene air-cushioned mesh.
Allter-Mesh™ PE 11 is a 11mm. thick extruded air-cushioned diamond shaped PE mesh for protecting coated pipelines from rock backfill when a thick sand collar is no option. Allter-Mesh™ PE 11 is also offering protection to coated pipelines from other abrasive sources caused by soil settlement and other geological movements. The material is absorbing high impact forces because of its air-cushioned properties and is, depending on the pipe diameter, longitudinally, spirally or circumferentially wrapped around the pipeline and secured by polymeric strapping.
The alternate for utility pipe coatings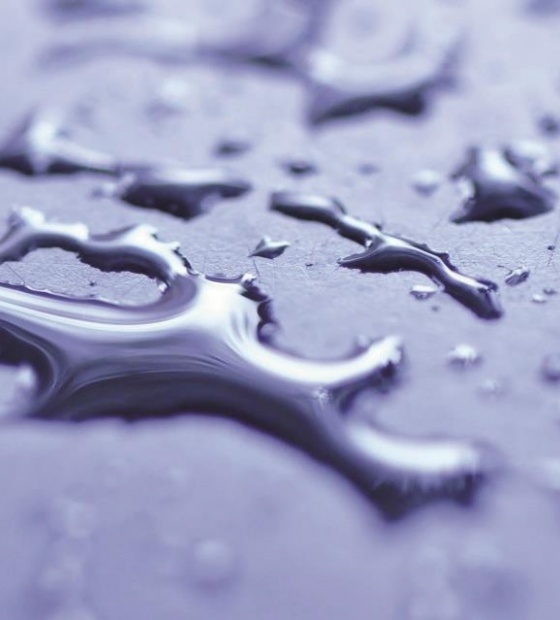 Objective
The objective is the provision of aboveground paint coating solutions that are friendly to humans and the environment and unique in their composition and effectiveness on damp surfaces. Allter® aims to supply a universal next generation primer that is simply the best for long-term corrosion protection of durable assets from a holistic, TCO (Total Cost of Ownership) point of view, with an optimum lifespan of 15 years at up to 230 degrees Celsius.

Ready to use material/fast and simple application
Air-cushioned energy absorbing material
Lower weight material (1.7 kg/m2) than alternative products
Open mesh structure/no inhibiting effect on cathodic protection
Chemically inert and root-proof
Low temperature flexibility for ease of application
Aperture size: 4x4mm.
Service temperature from -30 up to 100°C (-22 up to 212°F)
Very high impact resistance (ASTM G14: 70J)/
Impact resistance (ASTM G13 mod.: no failure at 6" rock)
Very high tear strength MD (ASTM D624: >65N) plus TD (ASTM 642: >70N)
Elongation MD (ASTM D4595: >140%) plus TD (ASTM 4595: >110%)
Compressive strength (ASTM D1621: >90psi @ 50% reduction)
Melt temperature (ASTM E794: >120°C/248°F)
Available in 30m. rolls (98.5 ft.) or pre-cut sheets on request
After installation immediately ready for backfill
Suitable industries
Suitable industries are petrochemical facilities, chemical plants, Offshore, power plants, refineries.

Examples of applications are protection pipelines against high impact risks, such as buried pipelines, Offshore pipelines cutbacks and infills during pipe lay process, subsea rock installation, fishing-and other vessel activities etc.