Tape™ Products
The alternate for utility pipe coatings
Allter Tape™ is the alternate self-fusing tape solution for replacing tape systems where a corrosion protective primer underneath is required.
The overlapping part could be entirely fused.
Cold shrinkable, tape could be elongated up to 2 times of original length at room temperature,the contraction can enhance the sealing after wrapped.
Perfect sealing, waterproof and insulation performance.
Stable UV resistance.
Wrapping by hand, no heating necessary.
Easy application for irregular shapes and surfaces.
More than 20 years of Stable performance.
Suitable industries
Allter Self-fusion Cold Shrink Tape is designed to prevent corrosion and keep water resistance.
for small-middle size pipe, elbow bend, steel-plastic adapter, screw joint, ball-crossing pipe, bolt, etc.

Fusion Tape™
Allter Fusion Tape™ is a cold applied shrink- and self-priming tape with self-fusion, amalgamating properties with a high durable flexibility for buried and atmospheric services. This self-fusion tape is particular designed for sealing, waterproofing and insulating irregular shapes and surfaces made from new and old cast iron, carbon steel, stainless steel, non-ferrous metals, coated steel, galvanized steel and plastics like PE and PP.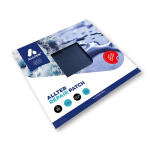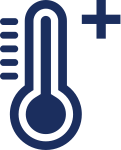 Operating temperature
-40°C
+70°C